Freedom To Change XXVI
A Vision of Hope.
New Years Celebration Dec 31st, Convention Jan 3rd, 4th, and 5th.
Ring in the New Year CLEAN, secure in the love of the Fellowship!
Hotel Info:
Hilton Kansas City Airport
8801 NW 112 St,
Kansas City, MO 64153
To book room, call (816) 891-8900 and give the group code FTC for the discounted room rate of $90/night no later than Dec. 17th, 2019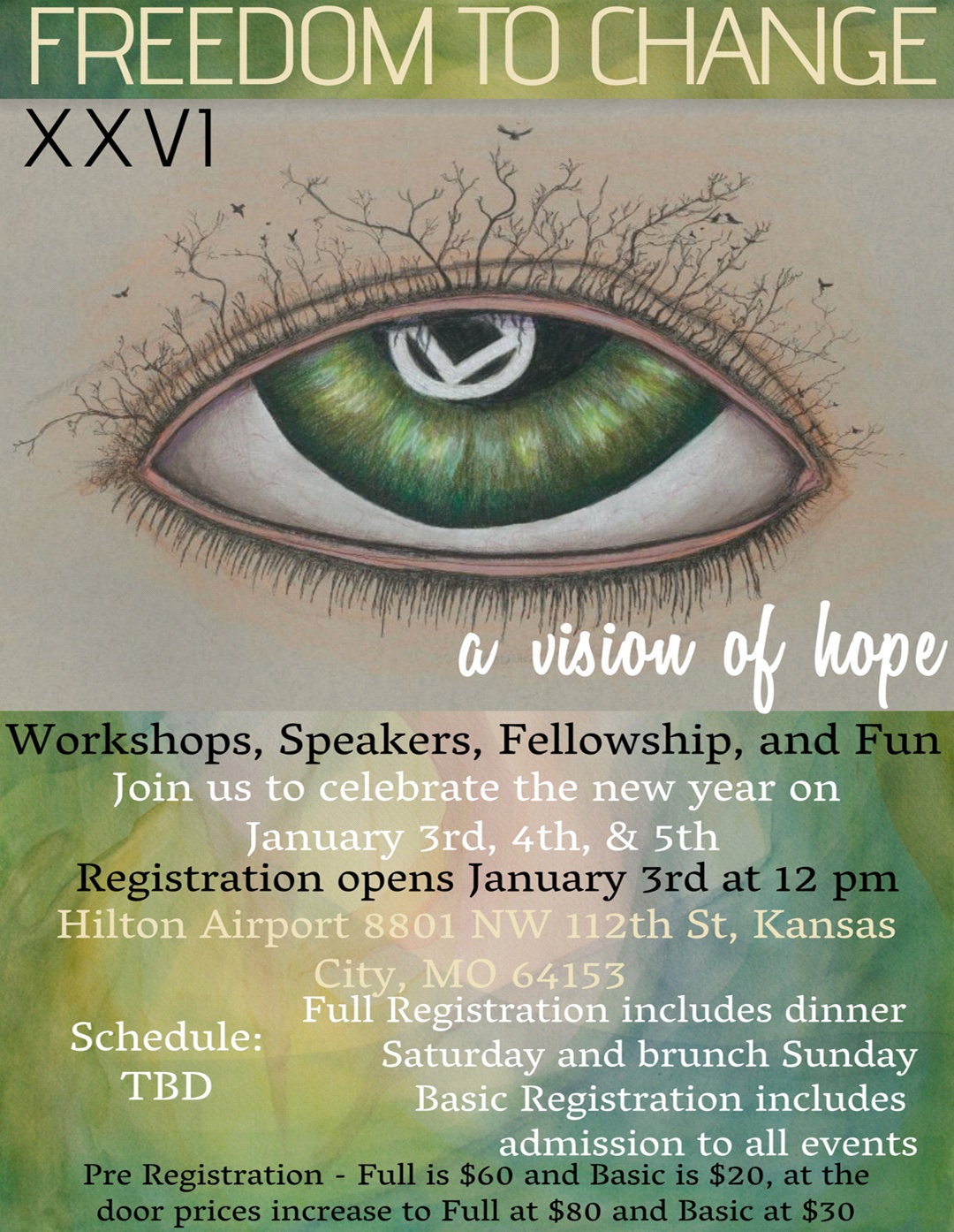 WHY REGISTER?
Many convention participants ask the question, "Why should I register for the convention? What do they do with the money?" The money that is collected from registration is how we pay for all of the hotel and convention facilities that we use during the convention, as well as all the associated service expenses. It is also how we pay for all of the items contained in the registration packets, and in the future planning of this convention. These expenses include the meeting space, printing costs of flyers, programs, general supplies, entertainment, and catering. It takes many resources to make this and future conventions happen, please help out by pre-registering. Thanks!