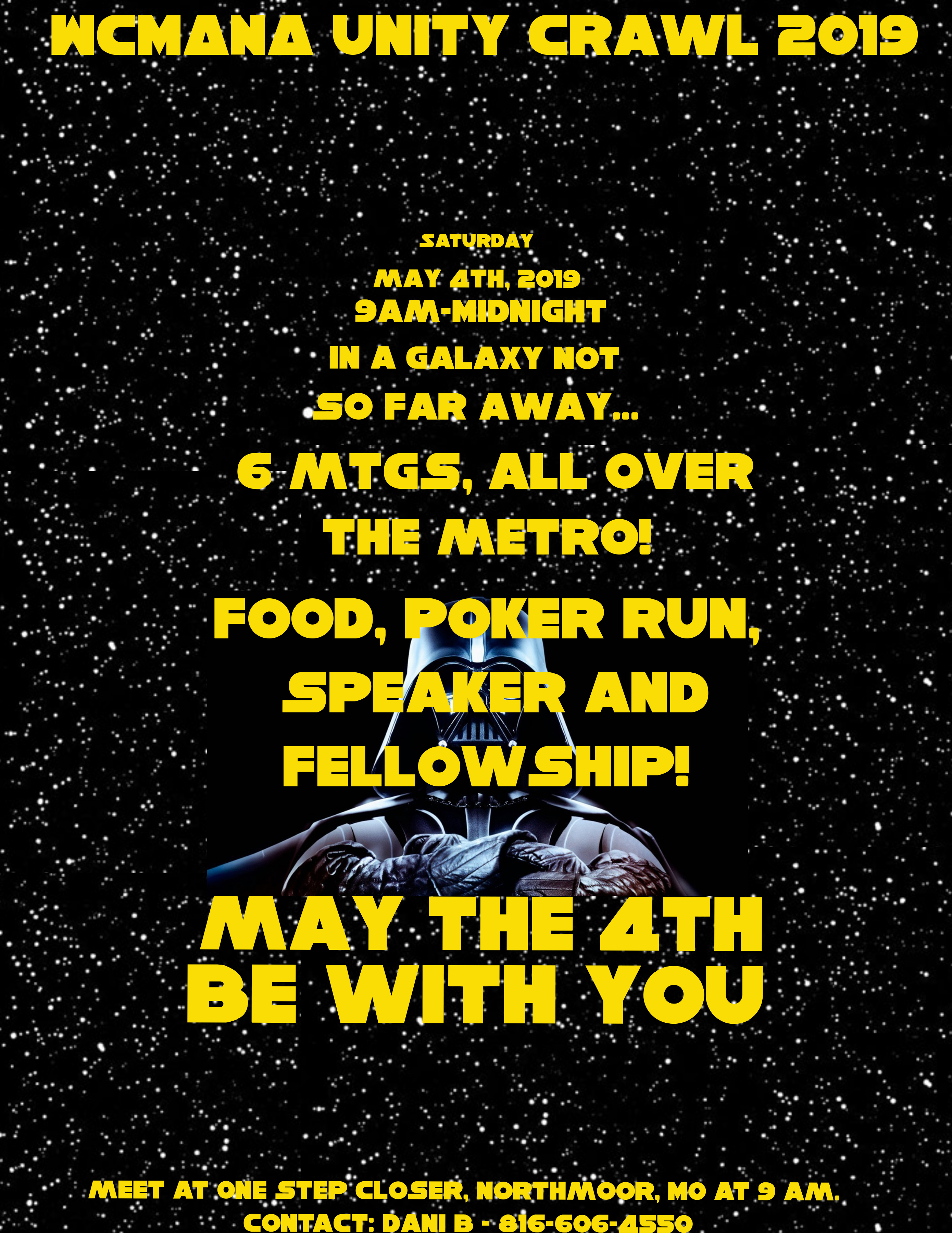 Saturday May 4th, 2019
Arrive at 9 am to get poker hands and sell t-shirts and bandanas
10 am – One Step Closer in Northmoor
12 noon – CAG
3 pm – Rented pavilion at Mill Park – 1717 N. River, Independence, MO. Have it from 3-we head to the next meeting.
Speaker is Mark from Step into Principles
Pavilion has electricity so we'll eat and have a speaker and we'll do those as late as possible so that bikes can get there for food and speaker
6pm – Straight Talk
8pm – Recovery and Beyond
10 pm – TOS
Midnight – GOD
There will be tshirts AND bandanas for sure. They will be black and yellow, not sure about details, but probably ½ and 1/2. So some black shirts with yellow writing and some yellow shirts with black writing. Same deal for the bandanas. Working on design now, and will aim to pick them up the weekend of the Area after the meeting.